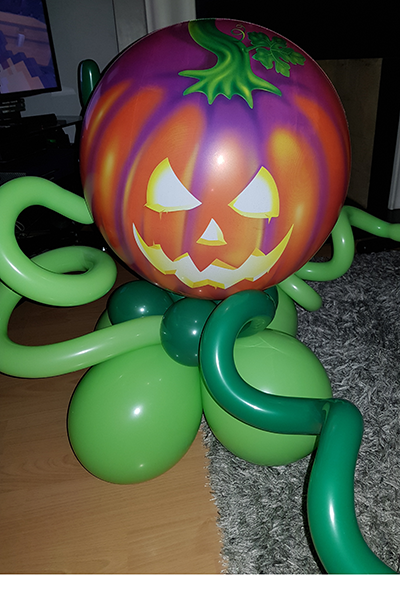 Product details
We have a wide variety of foil balloons, in different styles and images.
We have latex balloons in spooky black and orange colours, with ghosts, bat and spider prints - to be put together in arrangements and available individually or in combinations with some of our foils or bubbles.
The large spiderweb bubble works perfectly with any halloween latex balloon and can be personalised with a ribbon. Add spiders and web for special effects.
Personalisation Options
Some of our helium balloons can have a custom ribbon printed.
Some of the foils can have glitter writing.
Spiders web and small spiders can be added, to increase the spooky designs further.