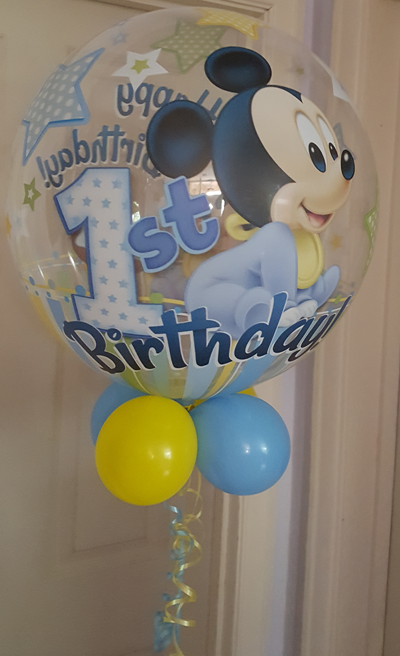 Product details
These Bubble balloons have the shape of a large beach ball, these are our longest lasting balloons and will stay inflated for between 2 and 4 weeks under normal conditions.
The bubble is available in most milestone ages and a huge number of special occasions. There is also a large range of children designs including licensed images from Disney, Pixar, Marvel and other popular characters.
With such a variety these balloons make a nice gift for new born baby or as a birthday surprise. The collar is made of 4 little latex balloons in matching or complimenting colours.
Personalisation Options
A personalised ribbon is available for this product, so your own message or greeting can be added