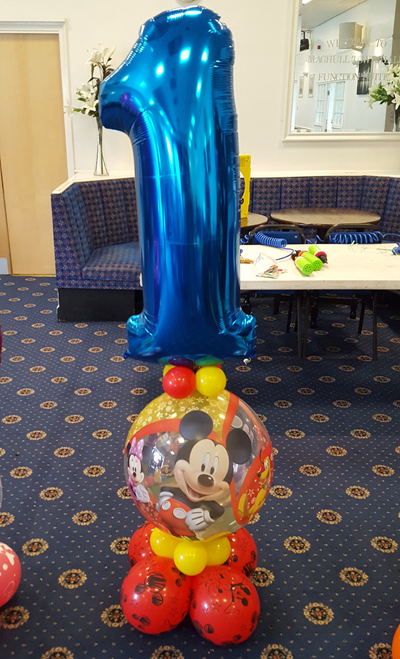 Product details
Decorative bubbles work well in combination with either latex or foil balloons to build a special gift or centre piece. Any combination is possible so contact me with your requirements and we can create a customised balloon combination.
When combined with latex balloons these combinations are ideal for childrens themed parties to create a special impression.
Bubbles are very effective when combined with foil balloons, and can be used as base and extension for Jumbo Numbers.
Personalisation Options
A personalised ribbon is available for this product, so your own message or greeting can be added