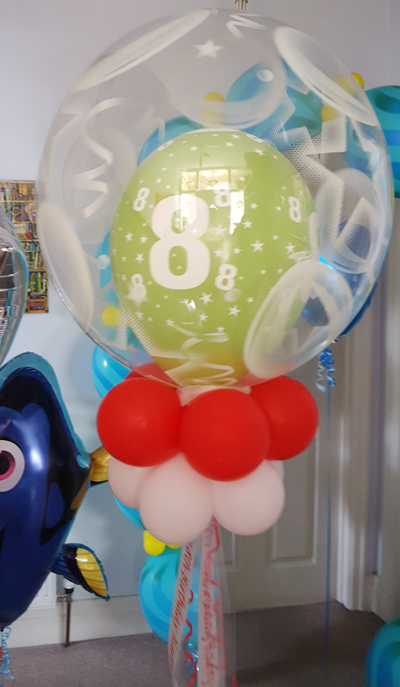 Product details
A clear outside balloon, with a latex balloon inside allows for designs and colours that suit every occasion.
The outside balloon is available clear or with one of the following patterns:
Butterflies & Roses
Hearts
Filigree
Stars
Balloon & Stars
Spider Web
Inside 11" latex balloon is available in a large range of colours and designs.
These decorative bubbles are finished with a double collar of small colour coordinated balloons and float on tulle (a light weight net ribbon) attached to a weight.
These bubbles will stay inflated for 2-4 weeks.
Personalisation Options
A personalised ribbon is available for this product, so your own message or greeting can be added